Facilities
Lee Point Village Resort
offers a range of facilities and services to make your stay perfect
A salt water simming pool
Large laundry in ensuits area
Large covered shelters in grassed area
BBQs
Ice, newspapers, refreshments and daily necesseties are available at reception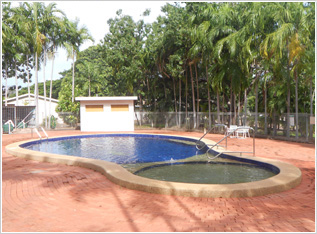 Dining
A range of facilities are available at Club Tropical Resort Darwin including:
Sole Restaurant and bar
Breakfast - 7am to 10am Monday to Friday
7am to 11am Saturday and Sunday
Dinner - 5pm until late.
Sole Poolside
The perfect spot for a cool drink or a casual meal, Sole Poolside offers relaxed dining and while you are here, enjoy a swim in the Dolphin pool.
Opening during Darwin's dry season.
Sole @ Home
Looking for a tasty meal that you don't have to prepare? Call Sole Restaurant and Bar 0436 373 404 to place your order. We will have it ready for you to take "home".
For menus and daily specials, visit www.clubtropicalresortdarwin.com.au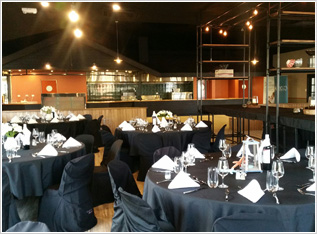 Conference and event facilities @ Club Tropical Resort Darwin
Inside, Outside, Poolside - the perfect location for weddings, special occasions or corporate meetings.
For detailed information, email: events.darwin@sage-hotels.com